About Benson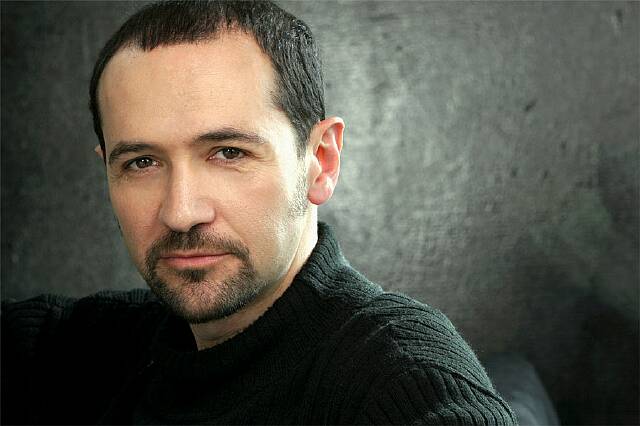 Benson Simmonds is an award-winning actor and celebrated acting teacher and coach. He has been teaching for over 15 years, coaching hundreds of actors to principal and series lead roles in television and film.
He is a longtime student of Ivana Chubbuck and teaches her technique combined with his own. Benson combines the best elements of the Ivana Chubbuck technique with his own unique method of helping the actor come from a place of JOY, creativity and freedom.
Benson taught for Ivana in Canada and for many years ran his own independent acting school, holding sold-out workshops and seminars in every major city in Canada as well as New York City. He has been invited to be a guest lecturer at universities and colleges including Montreal's Concordia University as well as Hebrew U in Jerusalem. Benson has been hired to be an on-set acting coach for Network Pilots (including SONY) as well as numerous independent pilots.
Benson is known for his ability to inspire actors to give great confident auditions by personalizing their characters needs and objectives. He has the uncanny ability to identify what will ignite each individual actor's passion and enable them to be "on fire" at their auditions and on set. Benson also helps the actor find the humor and depth in every character and every audition. According to Benson, "Depth, Passion, Humor, Likeability and Sexuality is what every casting director, producer and director is looking for and I am committed to helping my actors increase their D.P.H.L.S factor."
Benson has also been helping actors become proactive goal-driven career strategists for many years and teaches and coaches one-on-one and in groups to help the actor set goals and follow through on accomplishing their dreams careers.
He is currently releasing his long-awaited MASTER YOUR AUDITION downloadable video and DVD. Benson is also in the editing process of producing, directing and starring in his third short film, The Truth about Mark Sanders. His previous shorts were award-winning and nominated film festival hits. Benson is also completing Soular Power, his spiritual handbook which helps actors and all others learn to transform fear, lack and limitation into joy, love and expansion.